OUR FACILITIES
There is plenty of room for everyone. Come and enjoy our warm and inviting facilities.
No surprises, everything is included in our booking prices.
Spacious & Clean
Enjoy our brand new, modern facilities. Designed with holiday makers in mind. We've made it easy for you to park up and settle in - even in that large motorhome.
Accessible Facilities
The Hokitika Holiday Park & facilities have been designed to provide easy access to all areas for people with disabilities. Some of our cabins and bathrooms are fully accessible.
Welcoming & Warm
After a busy day, relax and unwind by the fire in our comfortable lounge, and enjoy the free WIFI or TV, or curl up in one of our cosy lounge suites with a book.
Let's cook in...
A Large Kitchen
Kitchen and Dining
In our two well-equipped kitchens, you will find everything you need to cook a great meal... plus a place to eat it!

- Instant Hot Water Zip
- Hot plates & microwaves
- Oven
- Fridge & Freezers
- Electric jug & toaster
- Dining area

Wanting to cook outside?
Enjoy a BBQ anytime - wet or fine - in our covered BBQ areas, with indoor and outdoor seating. Our BBQs are free to use.
Refresh yourself
Bathroom

We offer one large and centrally-located ablution block, along with two other shower and toilet blocks at each end of the camp ground.

- Free and unlimited Hot Showers
- Family friendly
- Accessible

Don't be afraid to get wet
Laundry

Our laundry offers coin-operated washing machines, (with warm water option) and dryers. Inside and outside drying space.

- Laundry sink
- Iron & Ironing board
- Laundry liquid for purchase
Relax in our Lounge!

You're on Camp Time!
Two comfortable and spacious lounge areas. Gas or Wood fire heating, TV+DVD, Puzzles, Magazines, Toy box, Comfortable seating.
Recycling Bins
There are plenty of recycling stations. We care about the planet!
Dump Station
Free dump station for motor homes and caravans.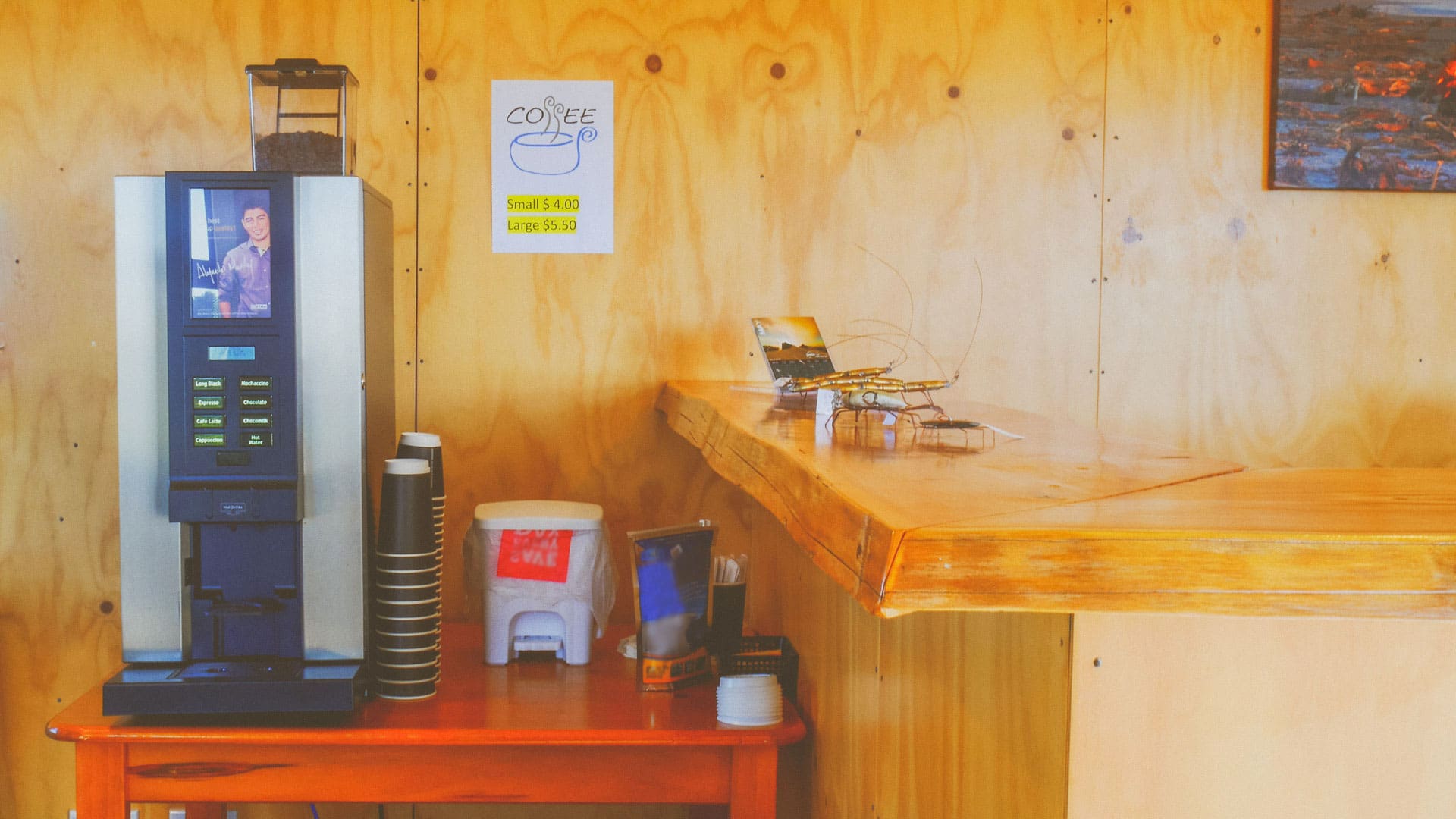 Need a coffee? Want an ice cream?
Looking for a ride into town?

Available from our office:
Coffees to go, cold drinks, ice creams, high quality tent pegs, firewood for purchase, laundry liquid, linen for hire, local information, sports equipment, Taxi/Shuttle information.