OUR STORY
Our family tradition of friendliness and hospitality reaching out to you.
Our Values

Hospitality and service have been integral to our family's culture.
-
Honesty and good work ethics have been passed down for generations.
-
Family-oriented and generous, we value the 'good-deal' feel for you and your enjoyment of our hospitality.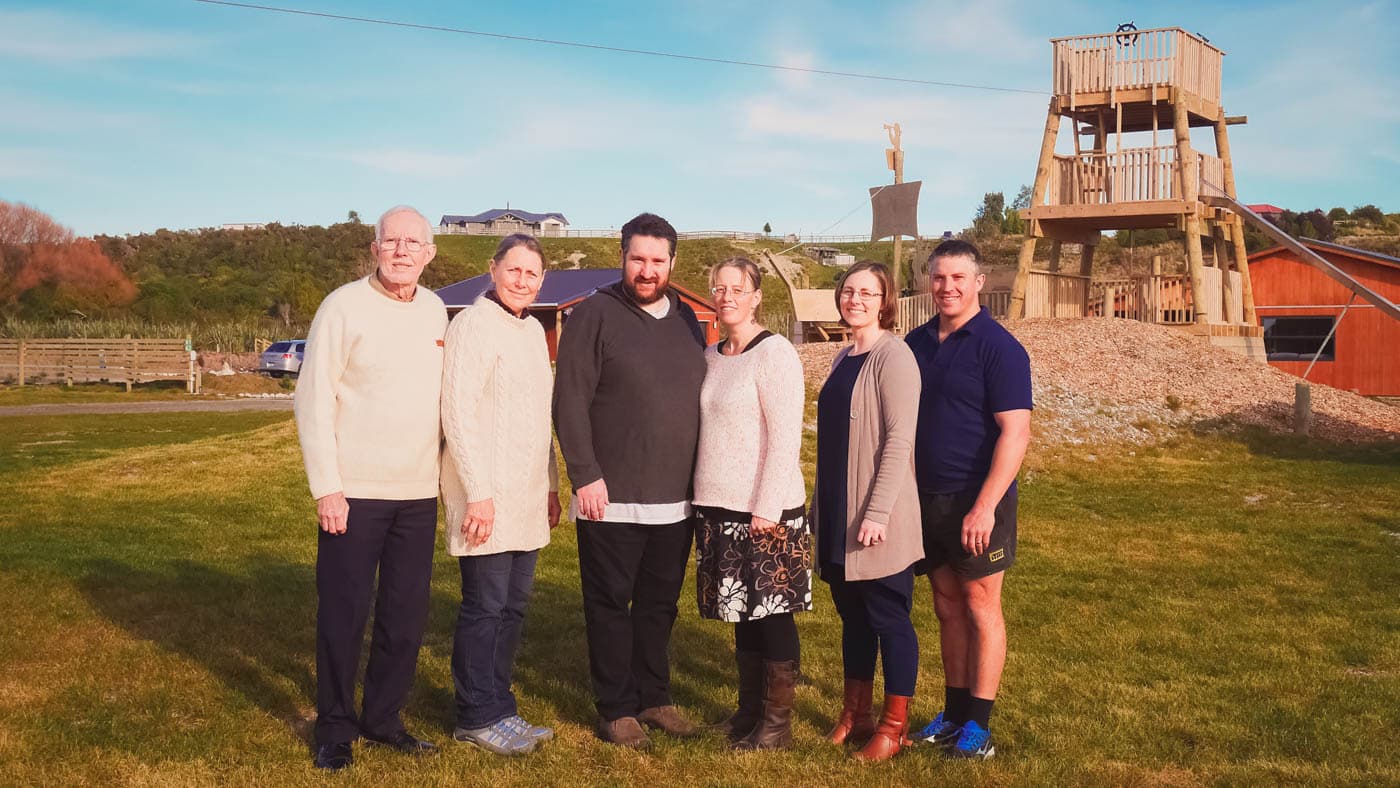 A Family Story

We built this for you, our guests.

Hokitika Holiday Park grew out of our desire to provide a service for our local community. We saw a need to provide accommodation for all the visitors being turned away from our 'Cool Little Town' by a lack of accommodation. The family tradition of generous hospitality then evolved into Hokitika Holiday Park.

Our family owned and operated business was designed by experienced campers with the aim to solve some of the difficulties and frustrations often encountered while holiday-making. For this reason, our sites are generous, our facilities strategically situated, and parking any vehicle is easy.

We are passionate about our holiday park, not only for your enjoyment, but because it is an investment for our children and their future. You may see our children on site, and they will be excited and pleased to see you, too.

We're here to help you have a great time in the place we love.
Past • Present • Future

We value clean and green.
We have planted nearly 3,000 native trees on site.
Contact us to see how you can offset your carbon footprint and help us plant the future!
We're here to help you have a great time in the place we love.